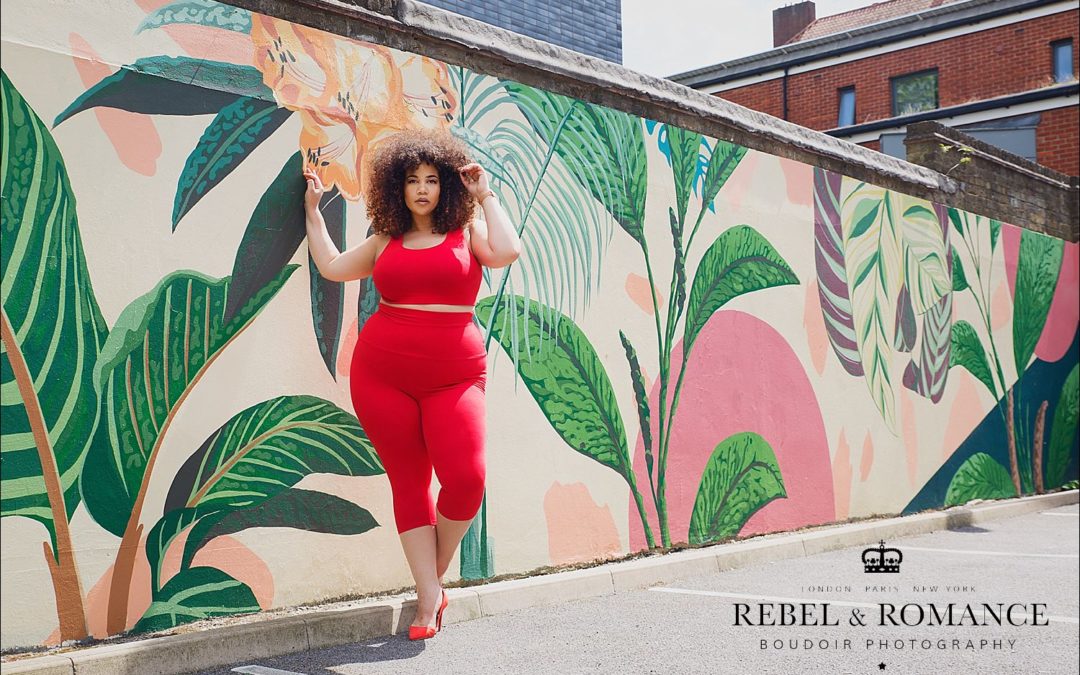 My longtime girl crush Olivia and I have been shooting again;) This time for her exciting new plus size collection with Manners Wear. It you're not familiar with the brand, it's a great little range of unapologetic basics that are ethically sourced, totally wearable, and high quality (read: material that is soft and thick, not the thin, mass produced stuff you can see though).
Olivia's range is available for pre-order starting TODAY, the 1st of July, with pieces available in sizes L to 5XL. For more info, head over to the website or follow on Instagram at: @mannersbycurvycampbell. Each piece and colour has been chosen with care, and named after Olivia's most important female friends and family members.
Shoot credits:  Photography and retouching by yours truly @stormy_rebelandromance, makeup by @vanezalondono, wall mural by @hixxy, wardrobe/styling by @mannersbycurvycampbell @mannerswear @sallymanners @curvycampbell
Fiyyahhhhhhh
Jordan Crop Leggings £52, and Xenia Crop Top £21
It's always a bit tricky shooting outdoor locations in London, and this shoot was no exception. What a treat to have full sun, but OMG it was hot.
Like…baking. Vaneza working a miracle keeping any makeup whatsoever on Olivia's face. Jordan Crop Leggings £52, and Louise Reversible Wrap Top £32
Louka Leggings £55, and Xenia Crop Top £21
S U N G O D D E S S  in the Siobhan Midi Skirt – £42
Bibi Bodysuit £31
Isn't this wall mural great? Left: Tessa Jumpsuit £76, Right: Bibi Bodysuit £31
It's by London based artist and visual designer Josephine Hicks and her brother, collectively the Hicks & Hicks duo. See more of their work at www.josephinehicks.com
Anjelica Jumpsuit – £69
*inserts fire emoji twelve times*
Finishing off with this fab palm print which will be available a bit later on.
Thanks for a great shoot girls!
xx Stormy