Plus Size Boudoir Photography: Miss Olivia's London Boudoir Photography Session
 Oh girls.
Sit down.
Today, I am so thrilled to share with you (drumroll)….my favourite images of Miss Olivia!
Miss O is a beautiful curvalicious woman, a Momma of one beautiful boy, and a magpie collector of vintage lingerie and eclectic costume jewelry. I had a hunch this session would turn out great, but she just went ahead and blew us all away at a sunny London Boudoir Photography location shoot a few weeks ago.
Eeeeee! I hope you love these images HALF as much as I do, and that you'll all stop whining about your thunder thighs. Curves are hot, mmkay?
Without further ado, let us begin.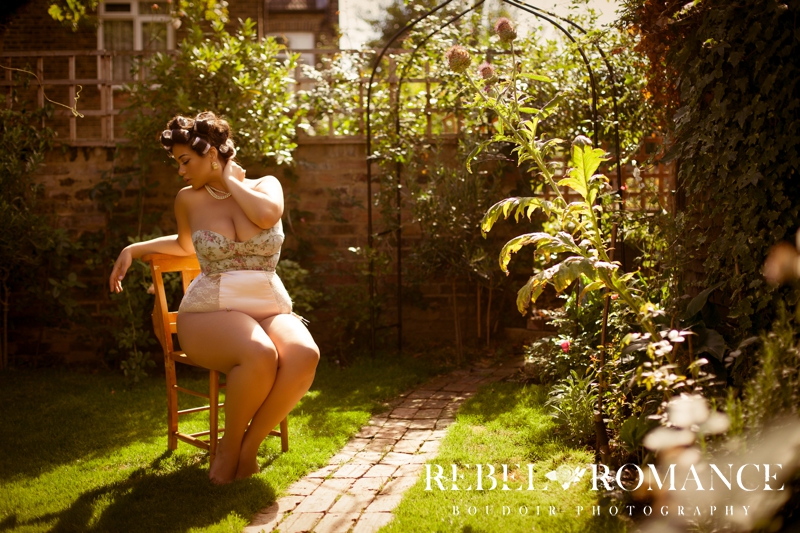 We went for a pin-up inspired look to start out our London Boudoir Photography session. It was such an incredibly beautiful day, that the garden just seemed the only appropriate place to be lounging around in curlers and lingerie.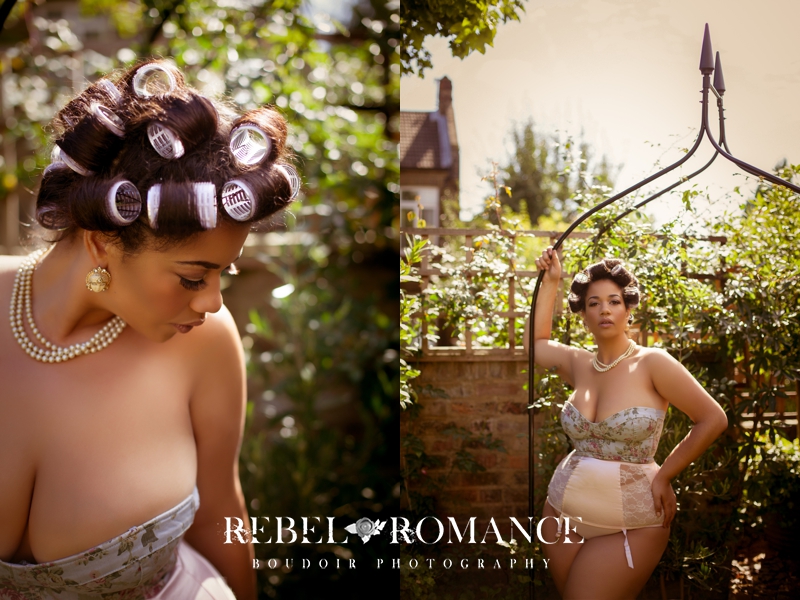 I'm normally not much of a fan of pin-up, but this – this I could shoot all day long.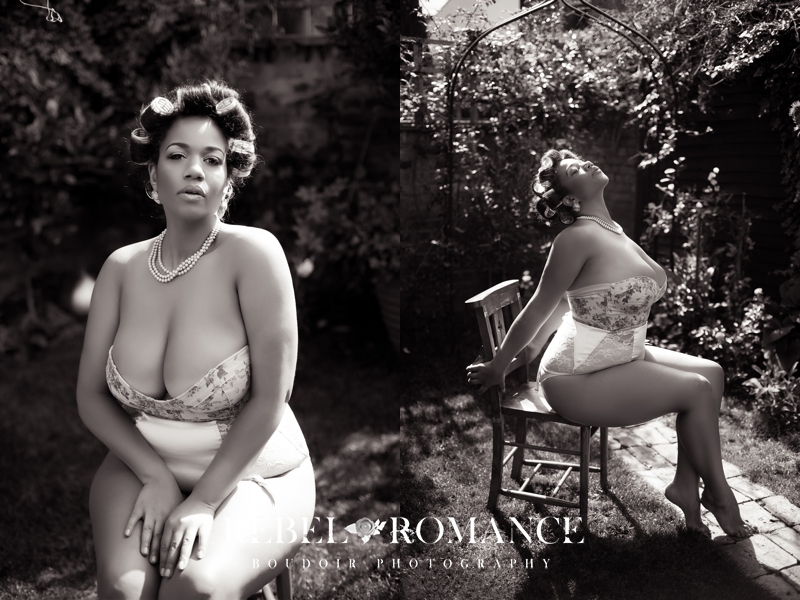 Olivia, you are perfection.
I couldn't resist a little dappled light on such an elegant face. Miss Olivia is wearing vintage costume jewelry found from random shops around London and borrowed from her Mother's collection.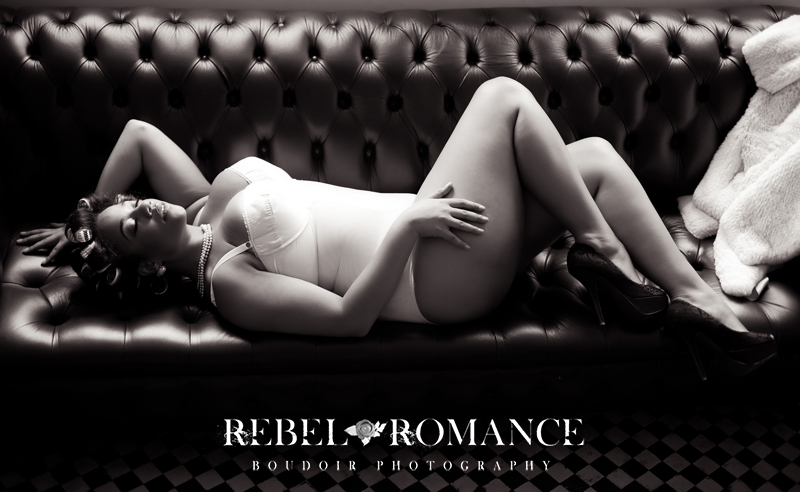 Old Hollywood Glamour? Yes please. This is one of my very favourite images from this London Boudoir Photography session, and such an amazing, bang on pose.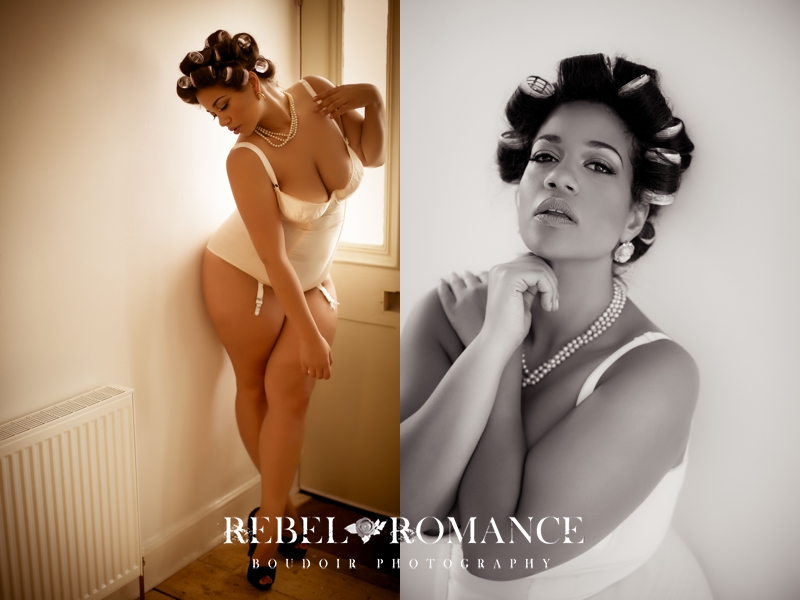 Olivia is wearing a peach What Katie Did corselette in these images. A number like this is universally flattering, as it will show off and enhance your curves while helping to suck in any trouble bits. If you're a mother, it's also a perfect, non-obvious way to hide stretch marks.
It's a genius idea, as it's actually designed to work like shapewear but still looks like fabulous vintage lingerie. This perfect vintage corselette is yours for just under 70 Pounds, and available in sizes from 32B to 38E in peach or black.
Sometimes a girl just needs to pose glamourously on a freestanding tub…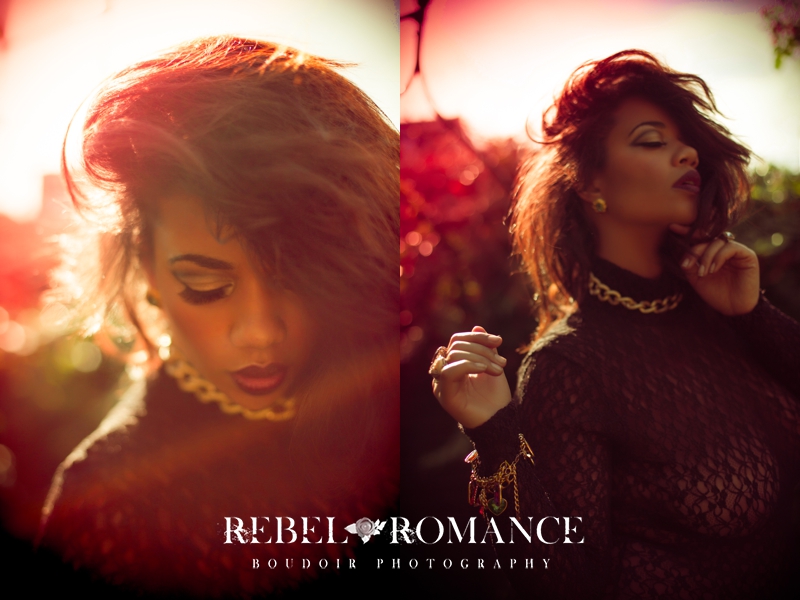 Look number two was a take on boudoir meets catwalk fashion. We shook out Olivia's hair, secured her into a form fitting lace bodysuit, loaded her up with gold accessories, and then danced like bohemians in the setting sun.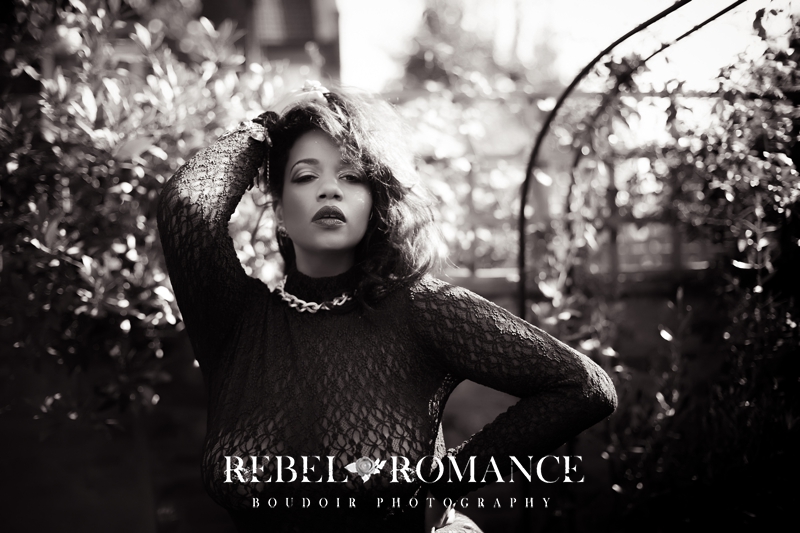 It was OH so fierce. This fantastic eye makeup is courtesy of Debbie, who worked her magic fingers again to give Olivia a Numero sort of edge.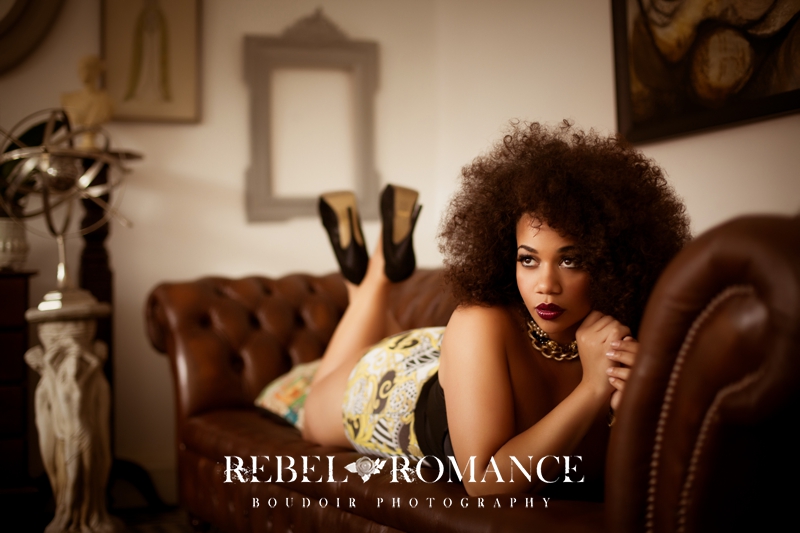 Finally, our third look. I was insistent about this look, because when I first saw Olivia's picture months ago I fell in LOVE with her hair. Look at it – it's amazing! What really blows my mind is that it took about 15 minutes to create start to finish. Miss O just stuck her head under the sink like it was nothing. Ten minutes later, she emerged from the restroom looking like this!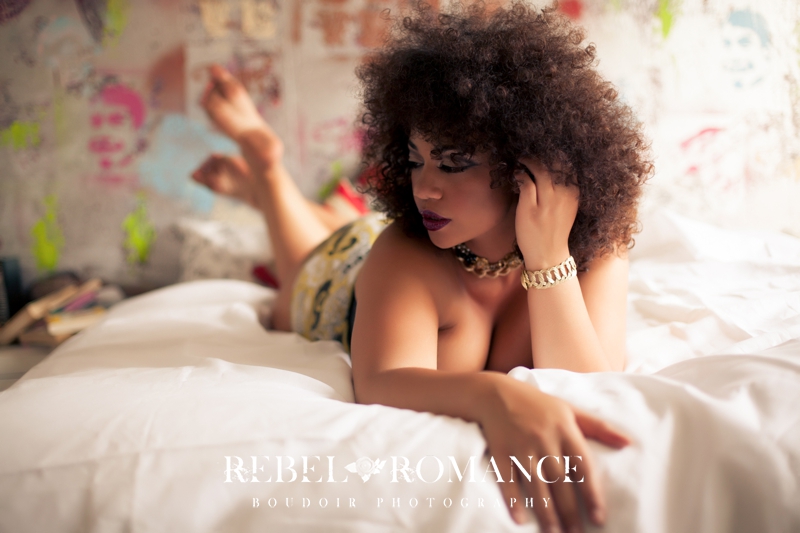 Possibly my favourite thing about offering London Boudoir Photography Sessions is that I get to meet so many interesting and amazing women. It's such a treat to get to know you all and hear your stories, you're all so inspiring!
This room was nothing extraordinary in real life, but the instant i saw the colour palette of the bed and that gorgeous window light flooding in from the corner, I knew we were onto something delicious.
When half of your face looks this good, who needs to see the rest anyway? Miss O, I die.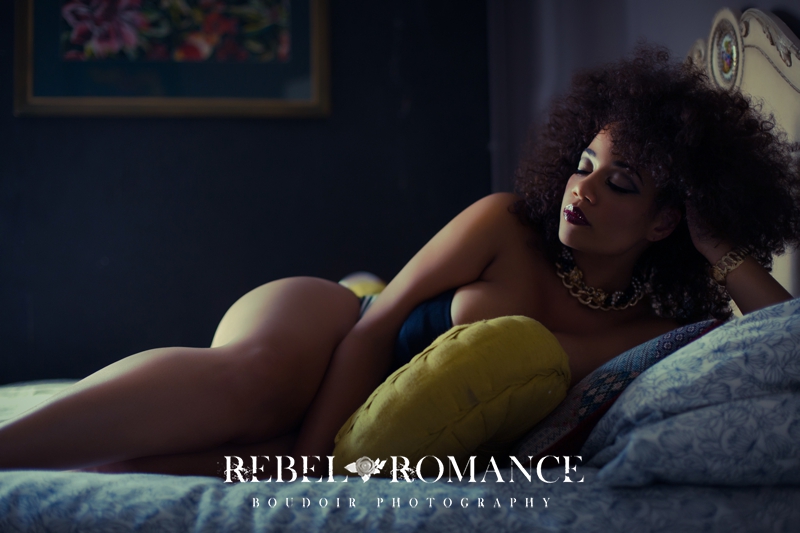 One more for good measure.
To finish up, a few images of Olivia's impossibly beautiful smile. These were the very last shots of the day – proof that a London Boudoir Photography Session with me is neither painful nor traumatizing!  It's really just a few girls playing dress up:)
Miss Olivia, thank you so much! It was a treat to photograph you and get to know you! Also, a HUGE heartfelt thank you to Katherine and her sister for opening up your lovely home to us, letting us take over your kitchen with a ridiculous amount of makeup and lingerie and shoes, and for feeding and wine-ing us despite it all! It was the most beautiful, inspiring day I've had in a long while:)
Ready to start planning your own London Boudoir Photography Session?
If curvalisious Olivia has inspired you to finally book that session for yourself, please don't hesitate to get in touch. I'd love to tell you more about how a session with me works, what to expect, how to prepare, and give you an idea for availability in the coming year. Just give me a call or drop me an email! You can reach me (Stormy) at 07799 390468. I'll explain everything you need to know, we can get to know each other a bit better, and I'll be able to answer any questions you might have about the process. It's important to me that you have a great experience and leave with products and images you love, and the best way to ensure that happens is by getting to know YOU, what you love and hate, what things you might be scared or excited about, and why you're thinking about booking in a session. If you're a bit nervous (understandable, but not necessary!) you can get a feel for everything before we chat by subscribing to updates from my blog, following the Facebook Page, and/or joining me on Pinterest. A word of caution: I cannot be held responsible if you become totally and completely addicted to Pinterest, which you will. You've been warned.