Hi, I'm Stormy. I'm a boudoir photographer for women with great taste.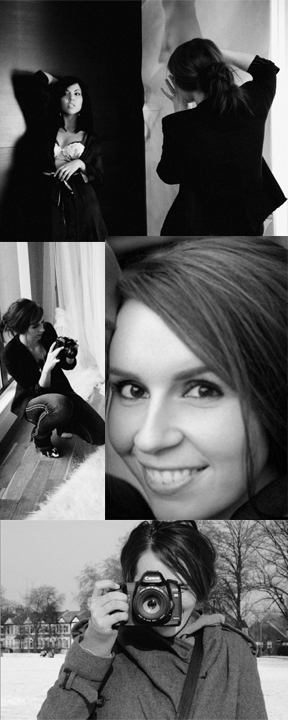 If I'm honest, the idea for Rebel & Romance was born out of complete disgust with what I saw passing as "boudoir" photography (if it's sleazy, trashy, or looks like it's time warped straight from 1982, just say no). Boudoir photography should be beautiful, intimate, modern, empowering experience for women. That's what I think anyway, and those are the guiding principles for how I run my business.
So! I'm Stormy, and I'll be your photographer for any boudoir session you book with Rebel & Romance Boudoir Photography. I know it's no easy feat getting half naked in front of a stranger, so I make it my job to make you feel comfortable right from the get go. I'll be your cheerleader and your coach through the whole experience, from planning your wardrobe, to hair and makeup, to helping you with posing (lots and lots of help!), and finally to picking images for a beautiful keepsake album.
I promise to create the most beautiful images of you that I possibly can, and to make sure we have a good time doing it too.
Nobody wants to read a really lengthy bio, but I know it's nice to get an idea of who someone is in situations like this. In a nutshell, I'm quality over quantity (except for bad reality TV), I'm really friendly, and I can generally be bribed with a combination of caffeine and sugar (I'm trying to quit sugar though). I think my clients are amazing.
"Stormy" is not a name I made up for myself to sound cool – it's my honest-to-goodness real name. I wasn't even given a middle name, so I'm pretty much stuck with it. To the disappointment of basically everyone I meet, I'm sorry to say that my parents are not hippies, I was not born during a thunderstorm, and I'm not an angry/violent person. They just liked the name:)
I am American though, and I grew up very near to where the movie "Napoleon Dynamite" was filmed. That in itself should explain why I'm happy to live in London now, but I also married a Brit;)
I'm based in London, UK, but I travel quite often for international clients. If you're further afield, please don't count me out! I'd love to chat with you about how a destination boudoir session works, and I might be headed your way soon anyway (please contact me for current travel plans).
If you'd like to know more, please don't hesitate to get in touch, I'd love to hear from you. You can reach me easiest via email at Stormy@RebelandRomance.com
Please feel free to follow me on social media too. I'm active on Facebook, Instagram (@stormy_rebelandromance) and SnapChat (rebel_romance).