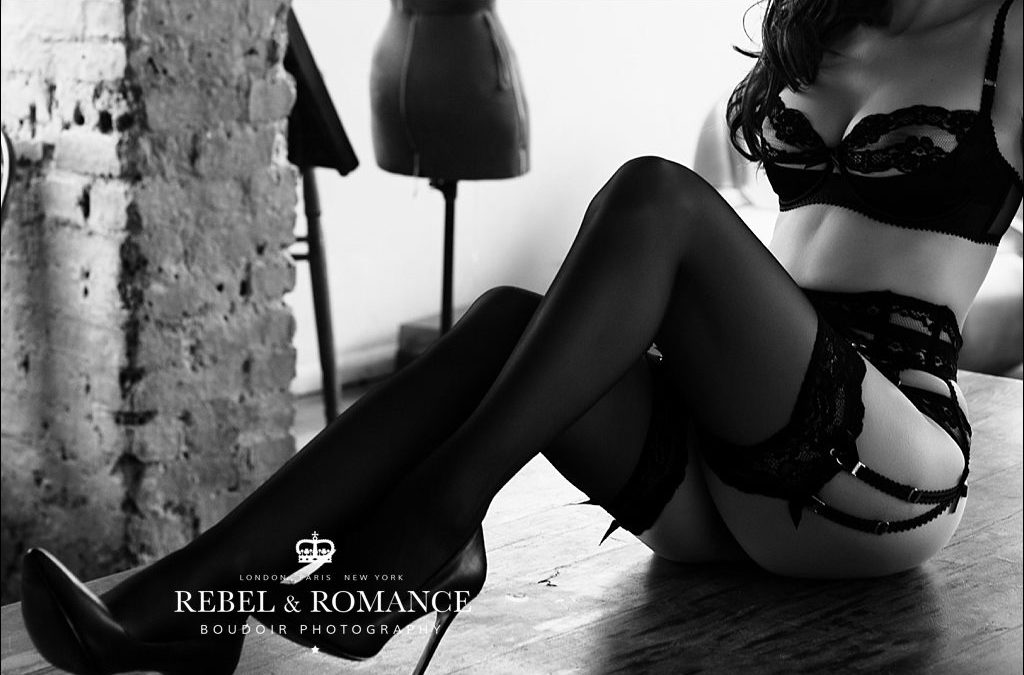 It was my pleasure to work with Ms. A a few weeks back, and she's very kindly provided a report on our time together. You can find her thoughts below:)
In this image, A is wearing the Agent Provocateur Lacy Bra (£85) and Suspender Belt (£75). We paired these with stockings, heels, and (if I'm remembering correctly) black knickers from another AP set with a slightly better fit. Mixing black on black is a great trick – you can almost never tell in a photograph, and in ensures you get a fit and cut you like.
If you're new to Agent Provocateur, their lingerie is beautiful and well made. I definitely recommend it if you're looking for something luxurious or unique. I find their sizing to be pretty consistent across different styles, but as they have their own 1-5 sizing scale it's worth trying a few things on your first time (or ordering a size up and down). They have an excellent return policy so nothing to worry about. I also highly, highly recommend looking out for the legendary AP online sales, where you can get up to 70% off even their best pieces.
"I was incredibly pleased with my photoshoot with Stormy, and I loved the pictures that she took! 🙂 There were so many pictures that I liked that it was difficult to decide which to go in the app and in the album! The photos were beautifully shot, with a real variety of styles and background; some are more dramatic and sexy, whilst others are more playful and elegant.
Stormy was very professional throughout and did a really great job. I was really pleased with the location that Stormy chose for the shoot – the light in the space was great, and it allowed for different looks. Stormy also did a great job beforehand about advising on what looks might work best for me. On the day, Stormy was very friendly and it was a really fun experience! Debbie did a great job with my make-up too; I love my smokey eyes in the pictures!
I would really recommend working with Stormy. Not only do I love the pictures, but its nice to work with such a professional and friendly person. I hope to have another shoot in the future!"
-A