Curvy Boudoir Photography: Mollie
On the blog today – a few stills from Mollie's curvy boudoir photography shoot (finally). Mollie and I connected via Instagram and managed to pull a shoot, wardrobe, and full team together in something like three days, which surely must be a record.
Our inspiration for this shoot started with an iconic image of Rosie Huntington-Whiteley and grew into a mood board that felt like Sunday morning. We really wanted to keep things fresh and natural, and brilliant makeup artist Victoria created the perfect look to match our brief. Undone, tousled curls by yours truly.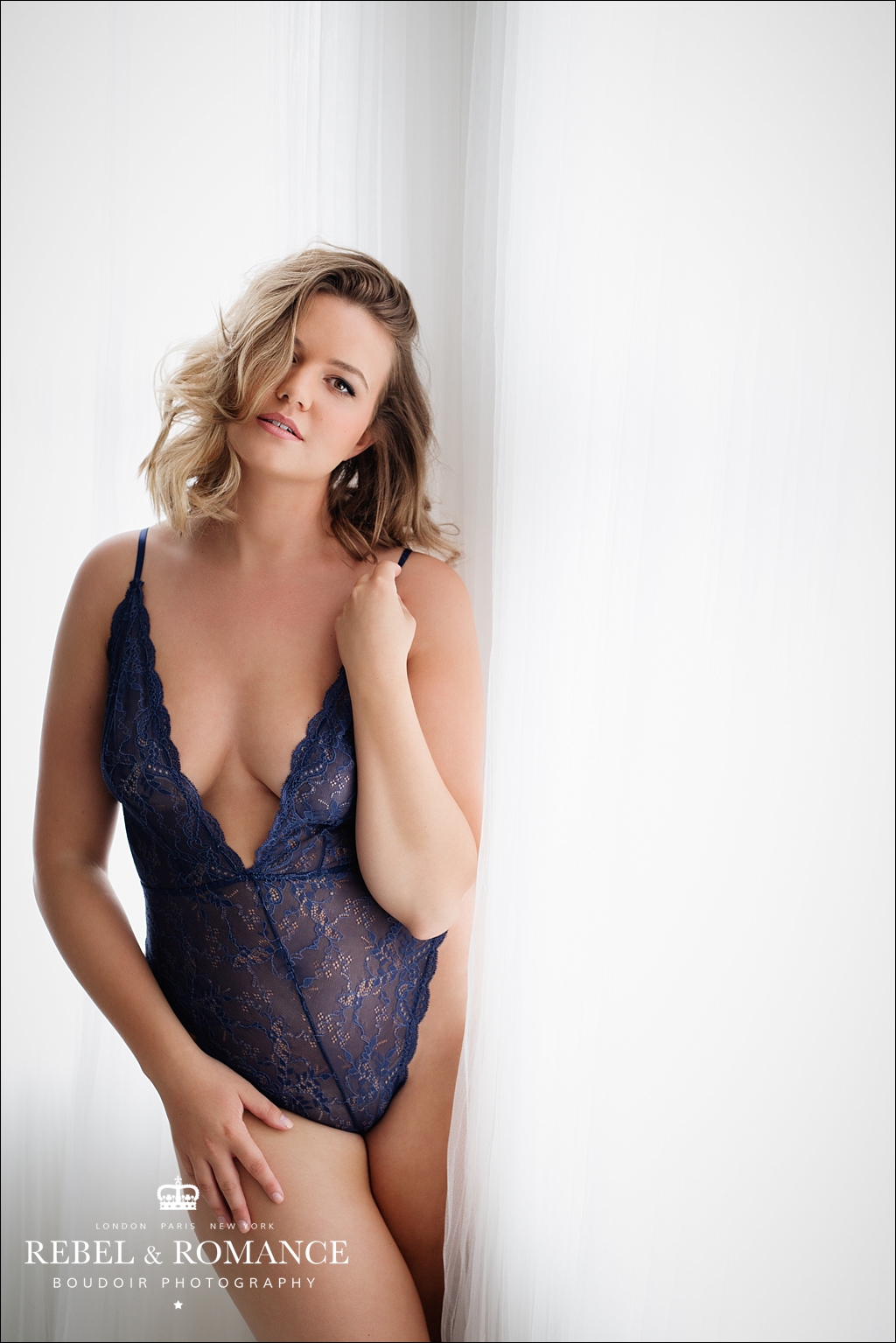 Mollie is wearing the ASOS Billie Lace High Leg Body £20.00 in navy, which is available in various colours and sizes in the main line. There are also a few colour options and sizes 18-30 in the curve line.
It's a lovely piece, and lots of clients have been bringing in lately. The high cut legs can be quite a challenging cut though, so if you're a bit conscious of your hips I'd suggest a lower cut leg. Something like the Y.A.S Wing Lace Bodystocking £40.00 (XS -XL) or the Mimi Holliday Bisou Bisou Sugar Body £84.00 (XS-XL) would be a good alternative.
A few cute and playful shots on the bed.
Mollie is wearing one of Rosie for Autograph's never fail lingerie sets, available at M&S. This bra is the Silk & Lace Padded Plunge Bra A-E in Alabaster, paired with matching knickers. The bra retails for £26 and the High Leg Silk and Lace Knickers for £12.50
Mollie is such a class act, you'd love her. You can't not love her really. She's the sort of person that sends handwritten thank you notes, which always impresses me so much.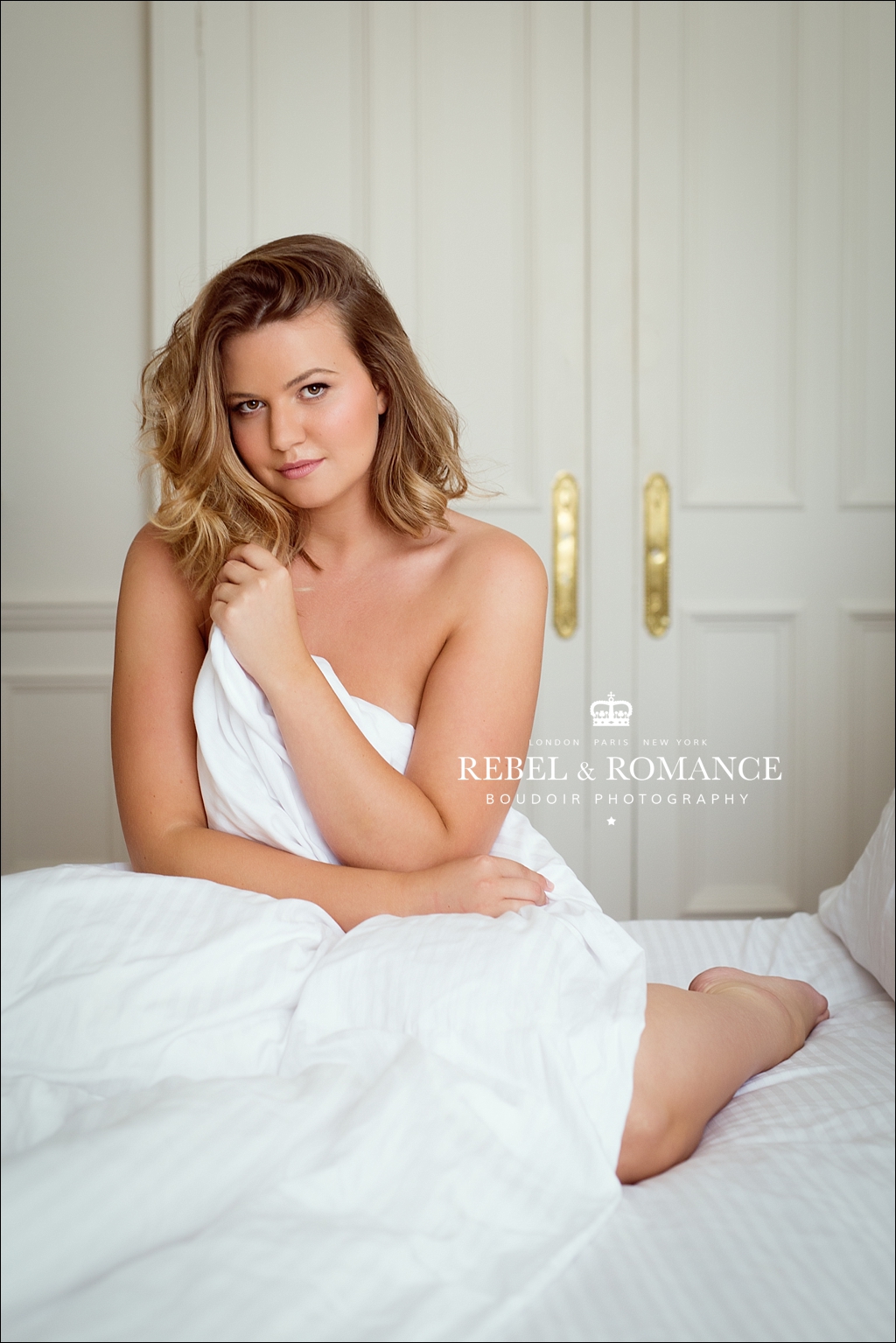 This was the image we both had in our heads and the inspiration for the shoot. Wardrobe credits: feather duvet. Scandalous.
A final shot in the copper tub. Naked again lol!
Mollie, you were SO LOVELY. Until next time…
xx
Stormy