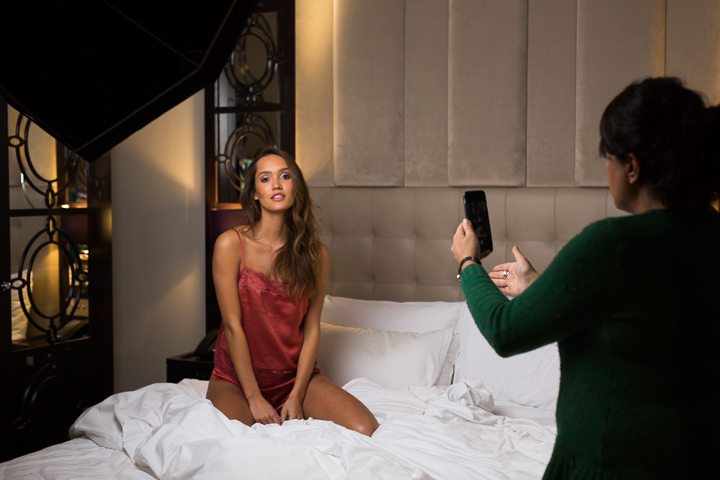 I've started bringing a little video camera along to shoots. This is my method: shove it at people on set and tell them to film. It's not the most professional arrangement, but so far everyone has managed to get something useable, and it's fun. I know a boudoir shoot can be intimidating and a little scary, but hopefully a peek behind the scenes will help you realise that 1) we're not that cool and 2) you can totally do this.
Here's one from Lainara's London boudoir shoot last month at the Courthouse Hotel in Shoreditch, with Sadaf on makeup, Natalia on hair, and yours truly behind the lens.
Lingerie shoot with Lainara – BTS from Rebel and Romance on Vimeo.