It's been such a manic spring that I'm just now getting around to blogging shoots from my recent trip to America, but let's kick things off properly anyway. Today, a fab little lingerie test with Christabel and makeup artist Victoria in Brooklyn, NYC.

Some clients can feel like they need to buy a bunch of fancy things before their shoot, but there's really no need. This slouchy jumper is what Christabel arrived in. Vic and I both loved it for a casual, Sunday morning feel and decided to use it for her first look.
Pair with simple bottoms for a super easy, no-cost wardrobe option. #mycalvins

This chair is my new favourite thing.
The light was so lovely here. For my photographer friends, this was shot with natural light and a silver reflector.
A moody black and white version.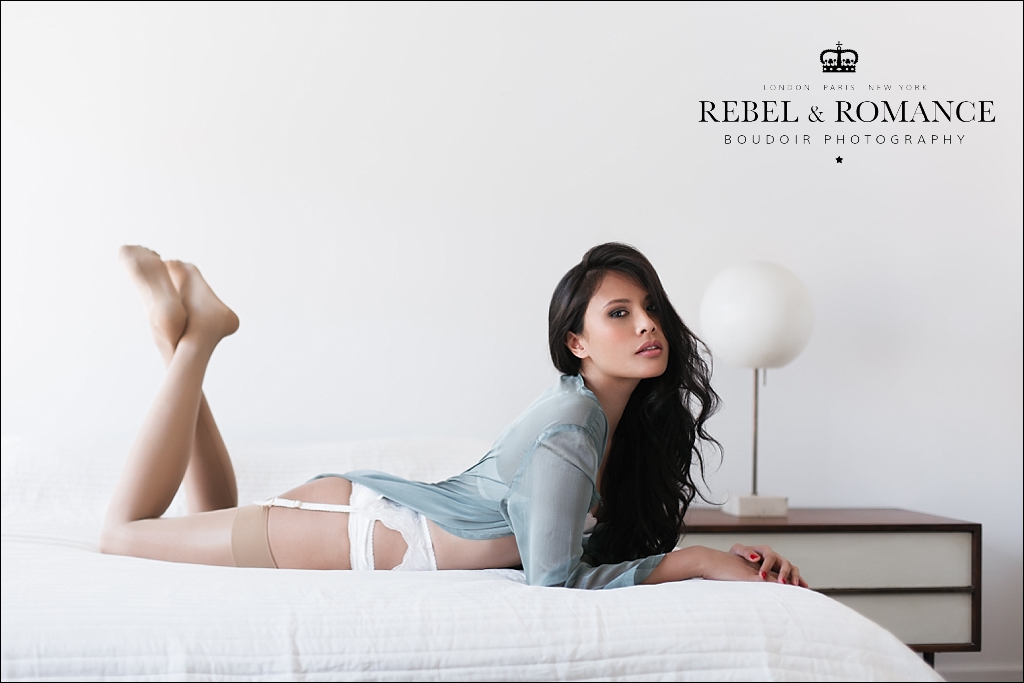 For our next look, we added a smokier eye and slightly more polished hair.
A white lingerie set like this is great for a bridal look, and a sheer robe or wrap makes the whole thing more interesting.
Clients often ask whether they should bring nude or white stockings to go with their bridal look. I think nude tones look a little better, but it's really down to personal preference. 

If you're not sure what YOU like, I'd recommend spending some time on Pinterest. A search for "bridal lingerie" will turn up lots of images of both.

Then…this happened
How great is this look? It seems complicated, but it's just strappy black separates with a strappy body harness thingamajig layered over the top. ASOS has a few of these right now and they will make you look 100% braver.
My favourite image of the shoot. Because THATFACE.
Girls, you were amazing. Thanks again.
xx
Stormy